FTM II is an innovative company that has launched a "Forget the Market" alternative investment strategy that ensures long-term success if followed faithfully. This changed and improved alternative investment opportunity has been built using historical knowledge learned from a very successful multi award-winning investment strategy and the structural inefficiencies that are rife in the US medical system.
Alternative investments are becoming core to investor portfolios as they can offer attractive diversification benefits and higher returns for high net-worth individuals, wealthy families, and small-scale non-professional investors. Forget the Market strategy ensures the safest environment for investors as it really is the only alternative to the roller-coaster of Wall Street – no correlation to the markets.
With four (4) knowledgeable and diversely skilled business managers at the helm as Directors and a diverse group of experts as consultants, FTM II plans to more than double its business over the next 2 to 3 years. This growth will be accomplished by expanding the sourcing of receivables and capitalizing on wider opportunity spread in its lucrative specialist business of funding US medical receivables. And this will be achieved through providing reliable and timely service to providers of receivables and attorneys, competitive purchasing strategies, seamless integration with other like-minded companies and people that bring dynamic energy to the Company and the business process.
FTM II retains the support of its historical investors and plans to operate without debt. The prospectus has been unanimously approved by the Company's existing investors and expects to continue its stellar historic track record.
Forget the Market makes sense for everyone involved!
Our Story
During the darkest days of the Global Financial Crisis (GFC) the thought kept returning – what if the only way to beat the market was to "Forget the Market"? How could this be done? Was it possible?
What can be accomplished by "Forgetting the Markets"?
The Global Financial Crisis of 2007/08 clearly illustrated that investment classes were far more correlated than most investors had otherwise suspected. After the dramatic falls in global markets, it was clear that traditional asset classes such as equities could not be counted on for diversification, regardless of geographical location. Both developed and emerging markets alike experienced large falls as did commodities and bonds.
It was in this environment that Messrs. Dobozy and Dalzell decided to create an investment strategy that could match or exceed the market long term averages but not be at the mercy of them. One in which mom and dad investors, retail investors and institutional investors could invest without sleepless nights and could avoid any horrific market drops. The primary challenge was to be sure not to lose money so that any profits generated are not wasted on trying to claw back past losses and capital is permanently secured.
The result was the launch in March 2010 of a family of hedge funds under the moniker "FTM": a fund where 90% to 95% of the principal is secured by scrupulously qualified medical receivables, delivering a consistent loss-free performance. In the 11+ years since launch, a time when many mutual funds have lost money more often than made a profit for their clients, the FTM business model has never once failed to deliver a healthy profit.
FTM was the recipient of many awards for Best Fixed Income Fund Offshore, and was recognized by the global finance and investment community for its game-changing strategies. Now those same strategies are being applied to FTM II.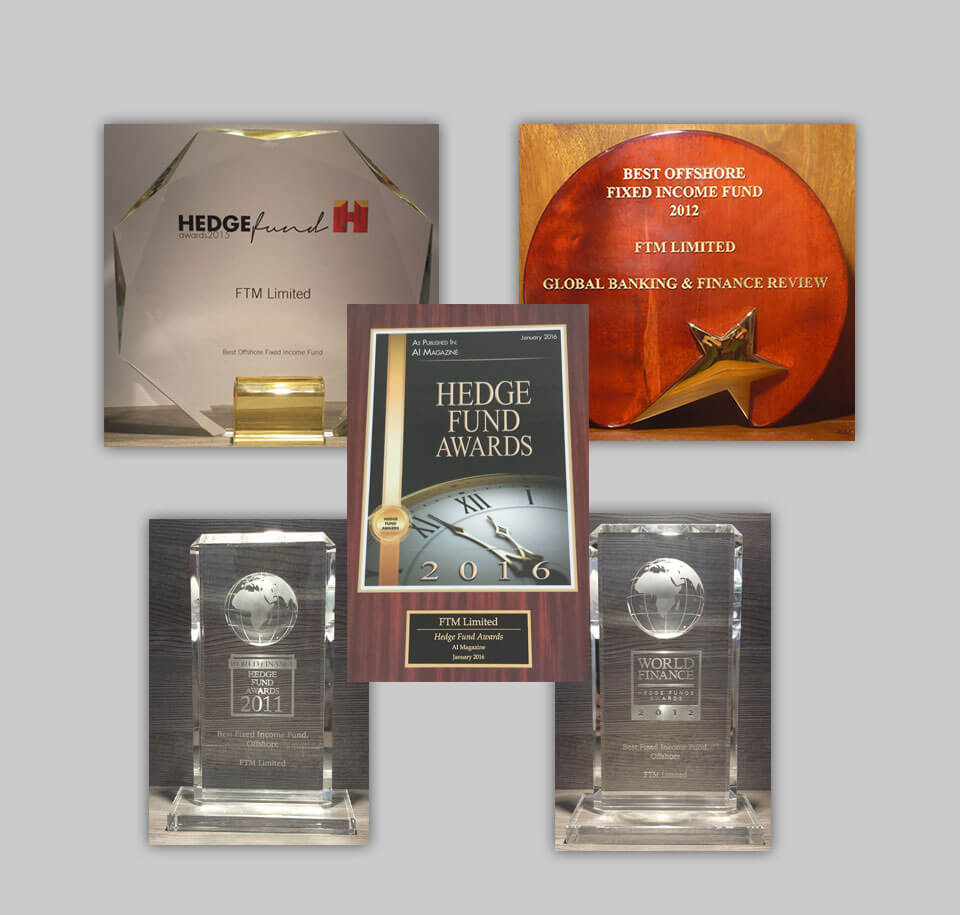 Our Greatest Achievements
2016 Wealth & Finance International Fund Manager of the Month June

2016 Most Consistent Offshore Fixed Income Fund AI Hedge Fund Awards

2016 Most Dynamic Investment Product Hedge Fund AI Hedge Fund Awards

2015 Awarded Best Fixed Income Fund Hedge AI Fund Awards

2nd Place for Most consistent credit strategies fund June-2010 – June 2015 Preqin

2012 Best Fixed Income Fund Offshore World Finance Hedge Fund Awards

2011 Best Fixed Income Fund Offshore World Finance Hedge Fund Awards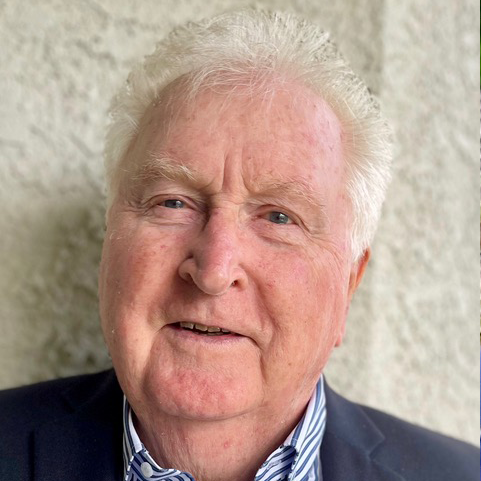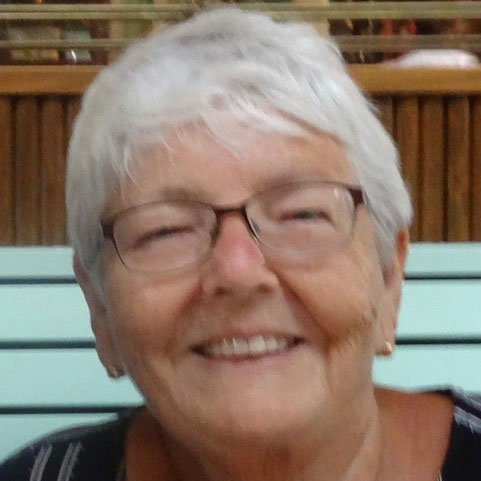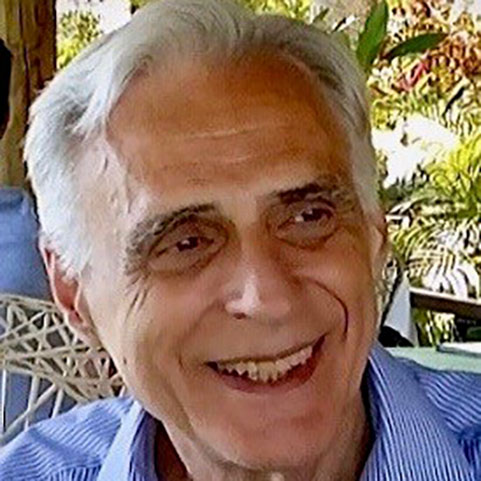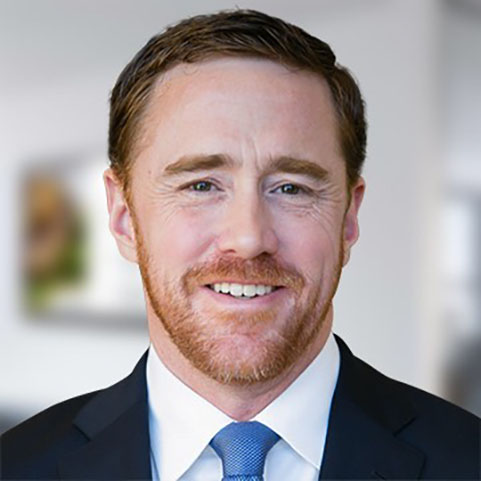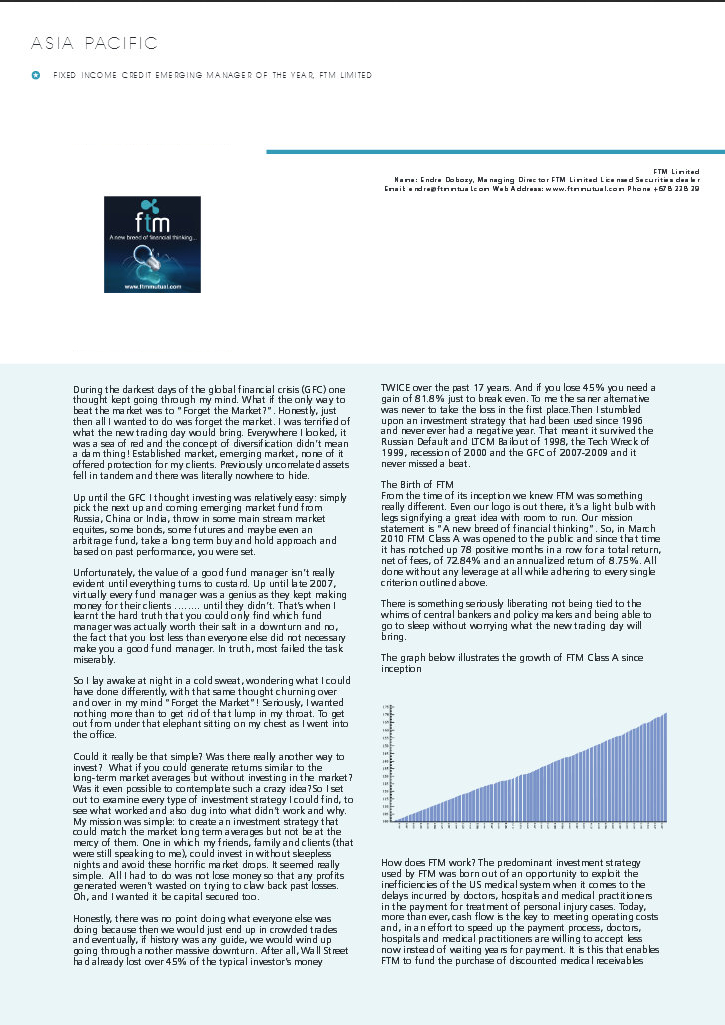 Asia Pacific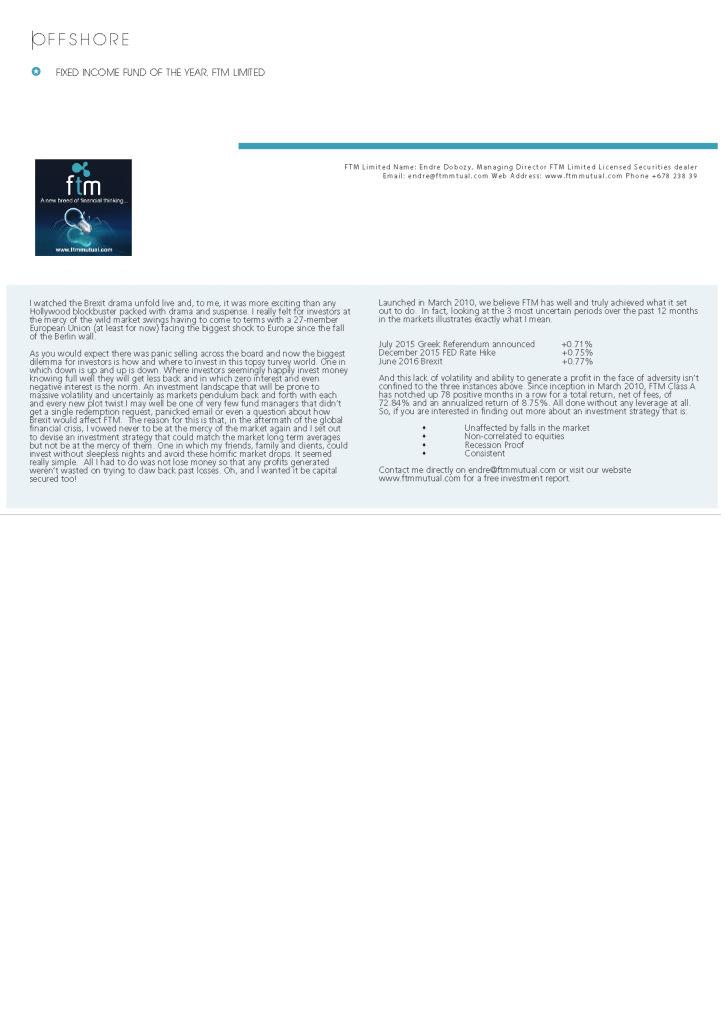 Off Shore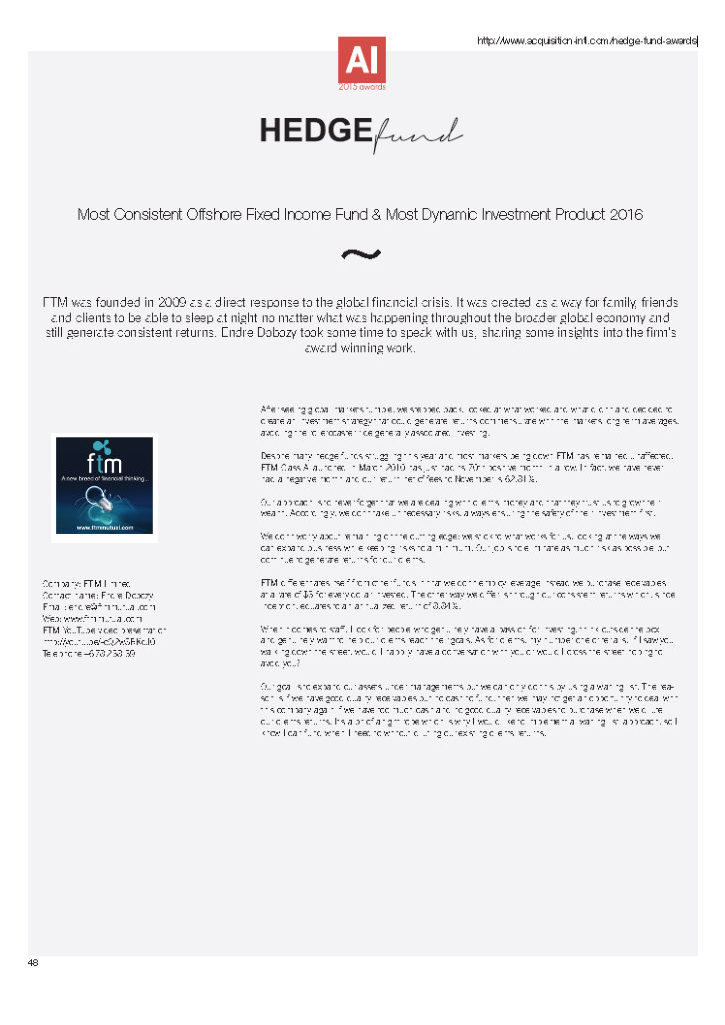 AI Hedge Fund Awards 2016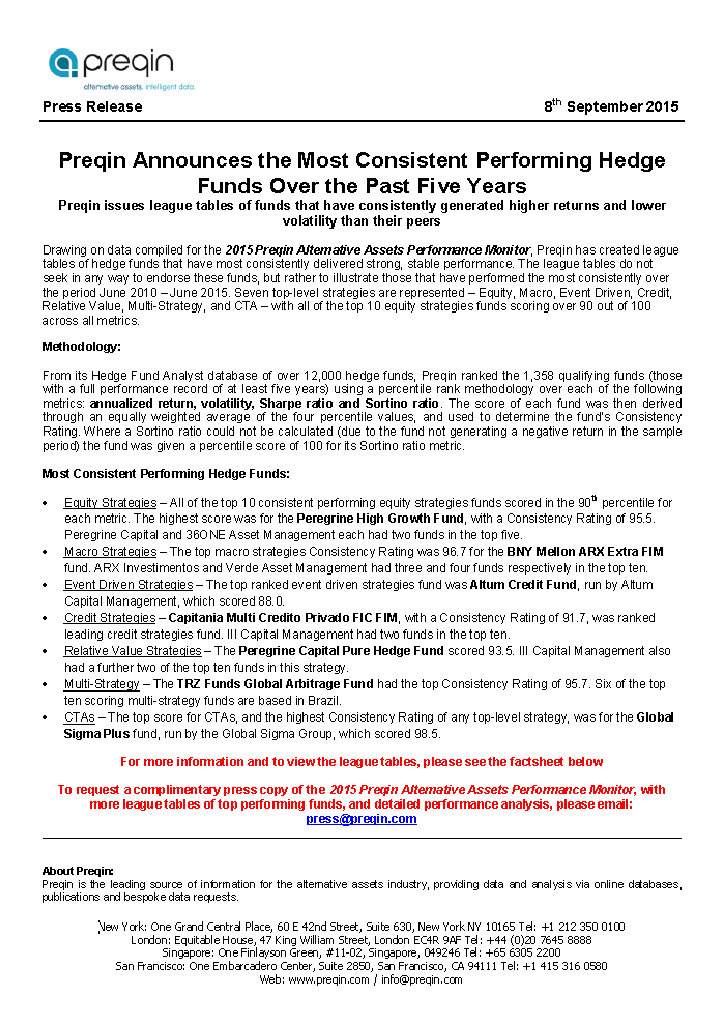 Most Consistent Performing Hedge Funds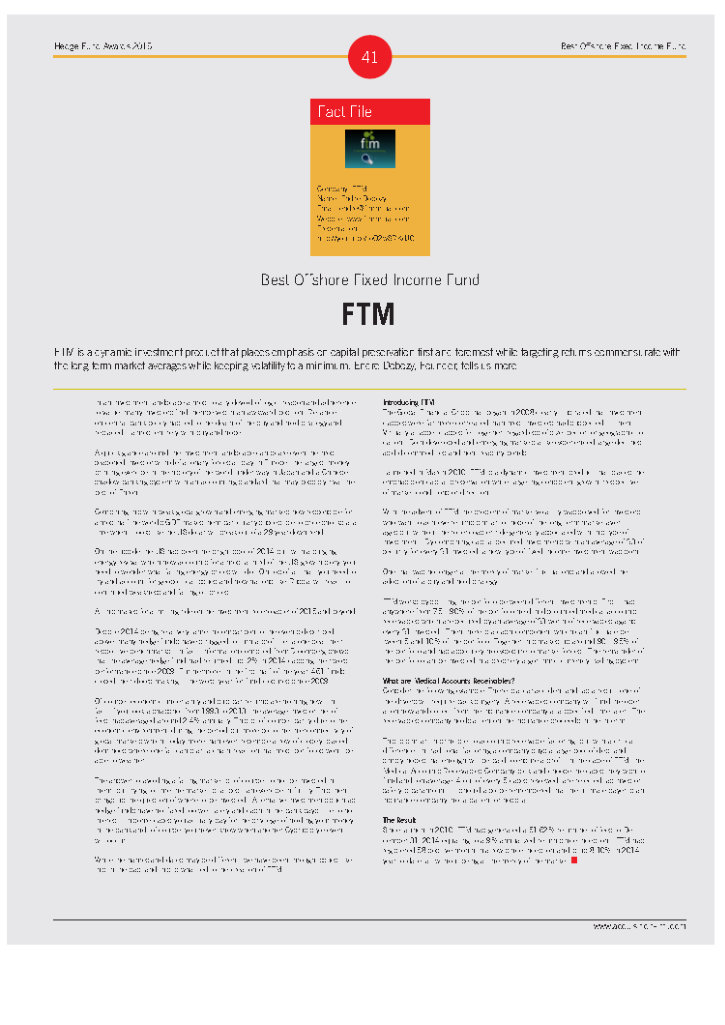 Best Offshore Fixed Income Fund 2015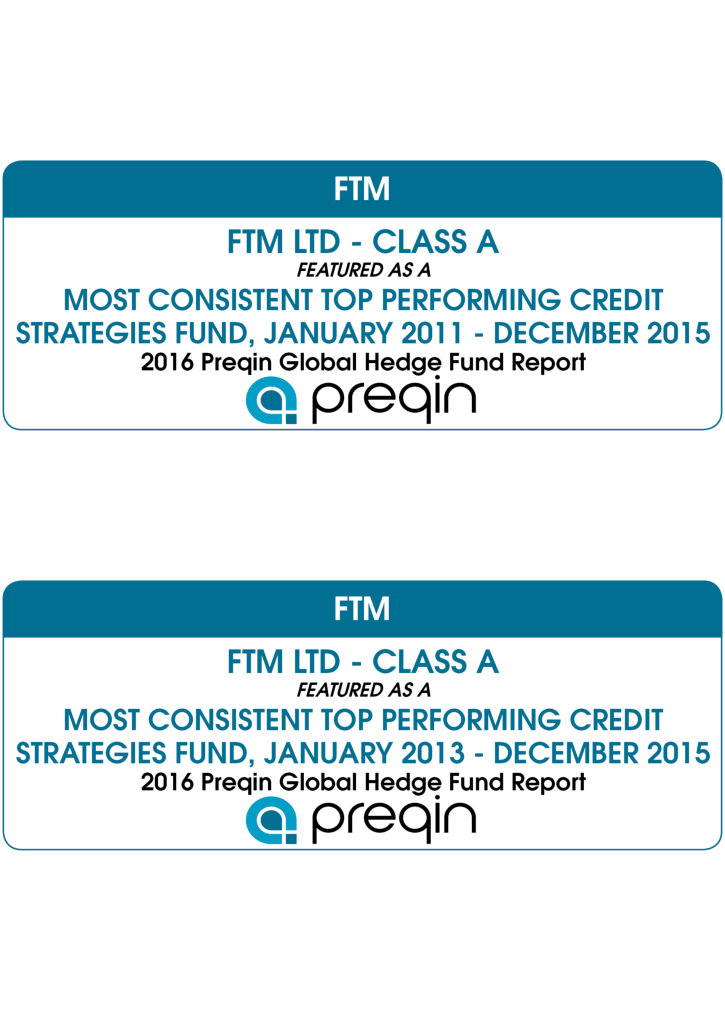 Prequin Top Performing Funds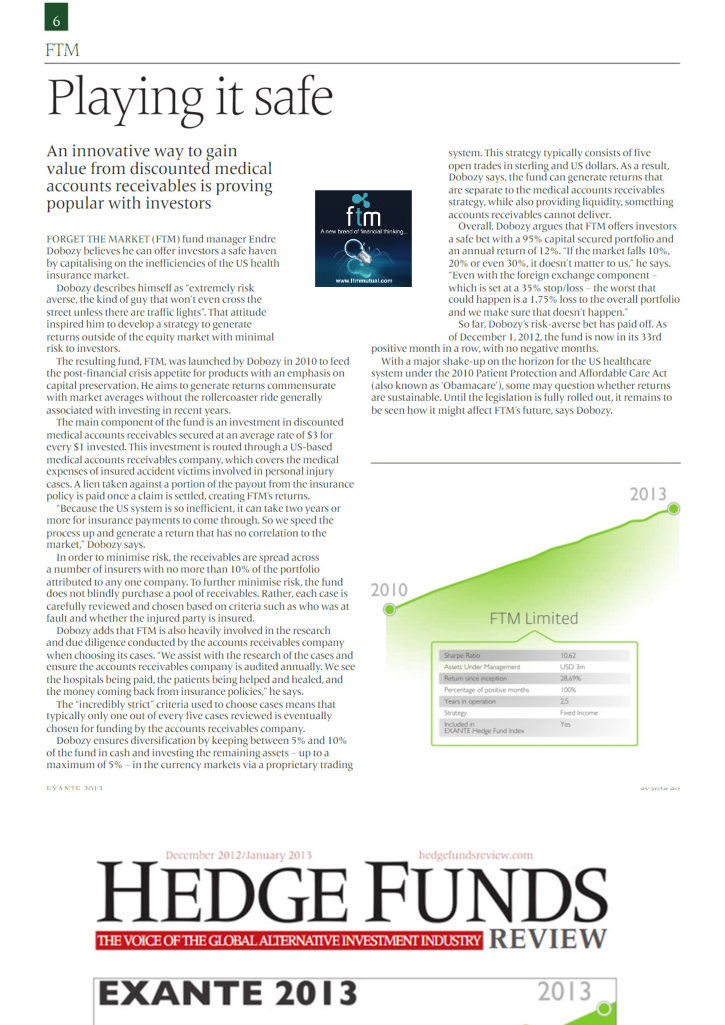 Play It Safe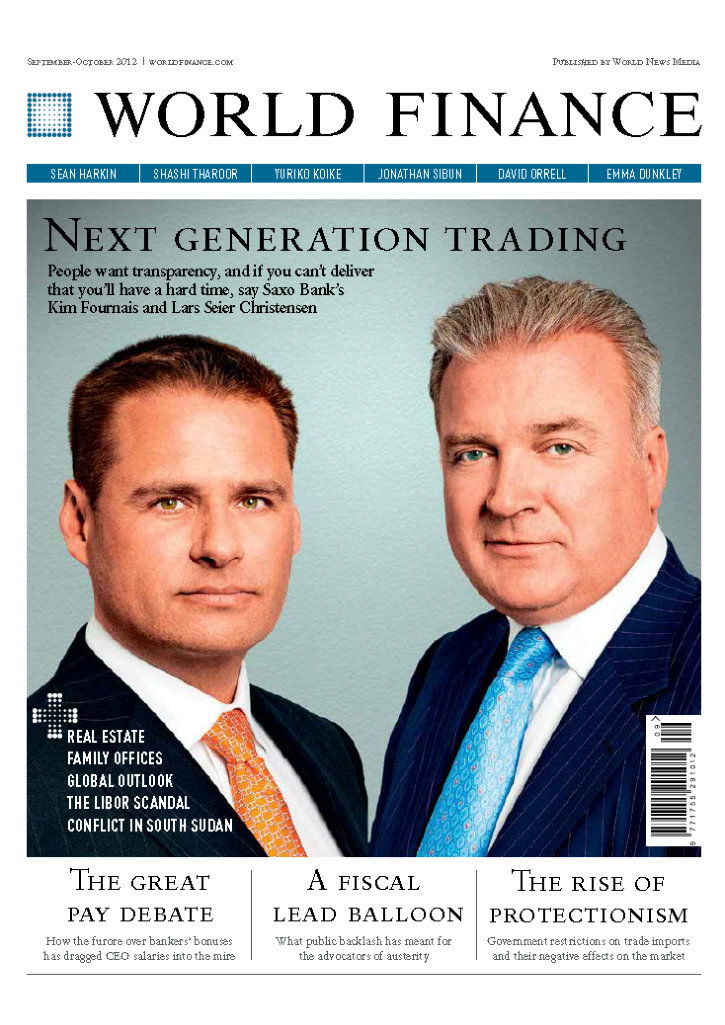 World Finance Magazine Article 2012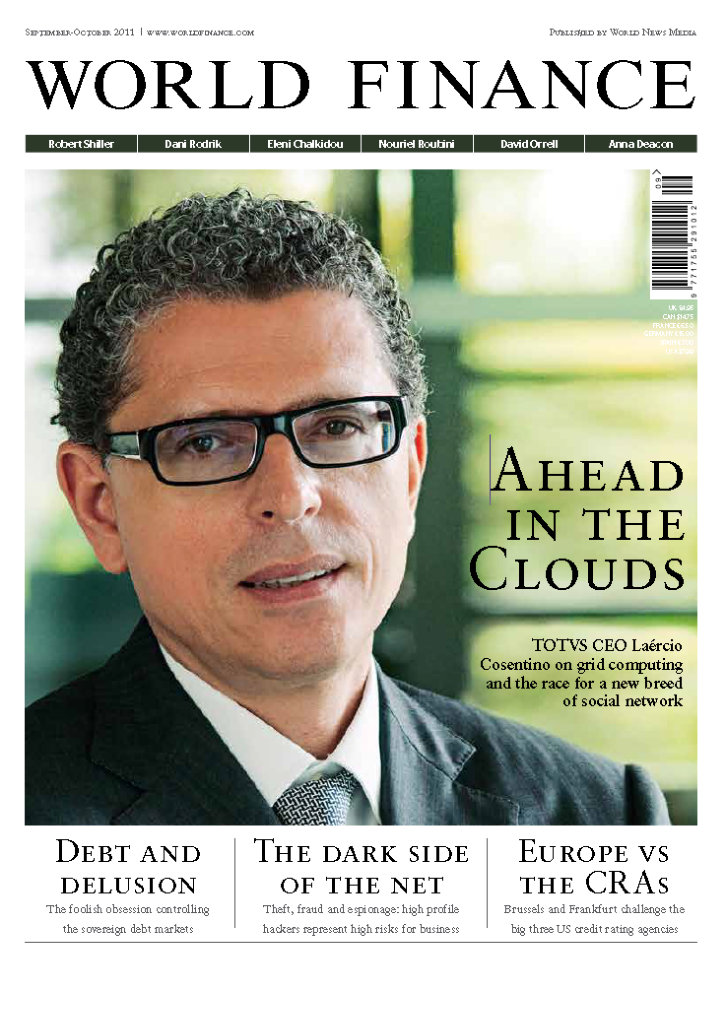 World Finance Magazine Article 2011