FTM II
FTM II is an ambitious and innovative company that is reviving its stellar investment track record that has turned the alternative investment industry on its head. It is based on FTM which was originally created in the wake of the global financial crisis in an attempt to save people from having their precious dollars disappear by a drop in the traditional financial market – stocks, bonds and crypto etc.
With four (4) experienced business managers at the helm as new Founding Directors and a diverse group of experts as consultants, FTM II targets to grow at more than 30% per year by investing exclusively in its lucrative specialist business of funding US medical receivables. This growth will be achieved through providing reliable and timely service to providers of receivables and attorneys, competitive purchasing strategies, seamless integration with other like-minded companies by acquisition and people that bring dynamic energy to the Company and the business process.
FTM II retains the enthusiastic support of its historical investors and plans to operate without debt and launch on a minimal injection of working capital by offering preference shares under a new prospectus to investors both old and new. The prospectus has been unanimously approved by the Company's 79 existing investors and expects to continue its historic track record of winning global 'best in class' investment awards.
Our Story
During the darkest days of the Global Financial Crisis (GFC) the thought kept returning – what if the only way to beat the market was to "Forget the Market"? How could this be done? Was it possible?
What can be accomplished by "Forgetting the Markets"?
The Global Financial Crisis of 2007/08 clearly illustrated that investment classes were far more correlated than most investors had otherwise suspected. After the dramatic falls in global markets, it was clear that traditional asset classes such as equities could not be counted on for diversification, regardless of geographical location. Both developed and emerging markets alike experienced large falls as did commodities and bonds.
It was in this environment that Messrs. Dobozy and Dalzell decided to create an investment strategy that could match or exceed the market long term averages but not be at the mercy of them. One in which mom and dad investors, retail investors and institutional investors could invest without sleepless nights and could avoid any horrific market drops. The primary challenge was to be sure not to lose money so that any profits generated are not wasted on trying to claw back past losses and capital is permanently secured.
The result was the launch in March 2010 of a family of hedge funds under the moniker "FTM": a fund where 90% to 95% of the principal is secured by scrupulously qualified medical receivables, delivering a consistent loss-free performance. In the 11+ years since launch, a time when many mutual funds have lost money more often than made a profit for their clients, the FTM business model has never once failed to deliver a healthy profit.
FTM was the recipient of many awards for Best Fixed Income Fund Offshore, and was recognized by the global finance and investment community for its game-changing strategies. Now those same strategies are being applied to FTM II.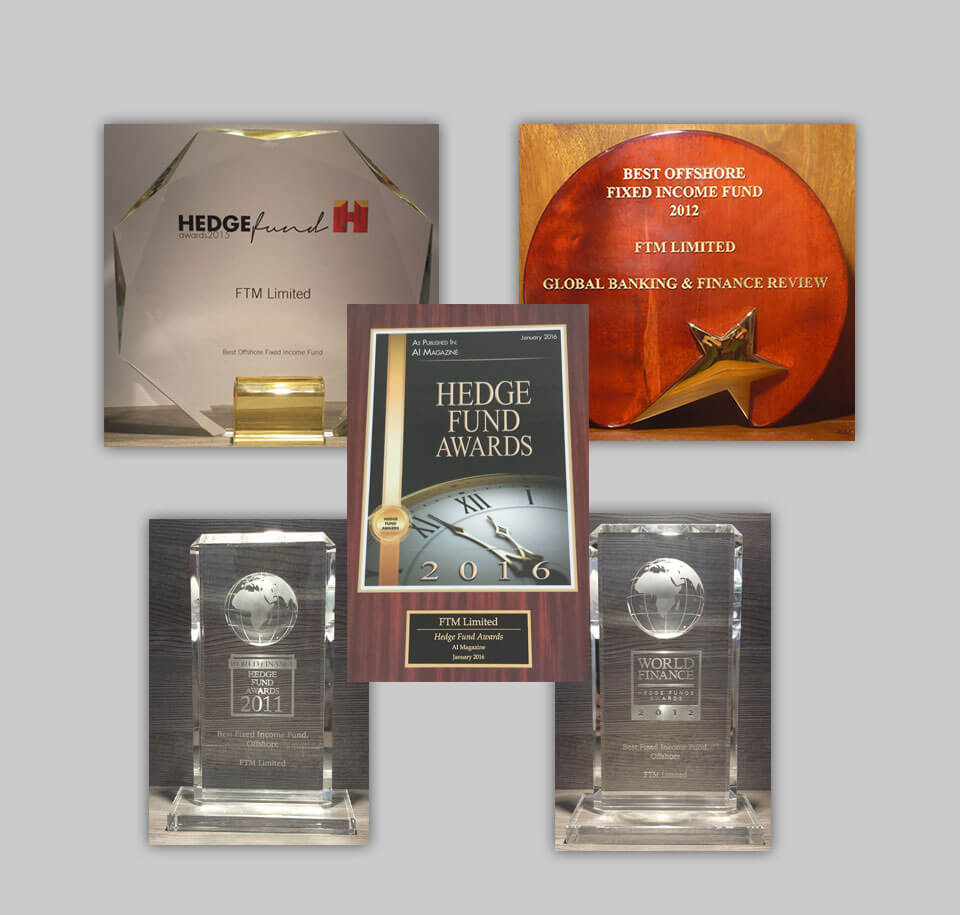 Our Greatest Achievements
2016 Wealth & Finance International Fund Manager of the Month June

2016 Most Consistent Offshore Fixed Income Fund AI Hedge Fund Awards

2016 Most Dynamic Investment Product Hedge Fund AI Hedge Fund Awards

2015 Awarded Best Fixed Income Fund Hedge AI Fund Awards

2nd Place for Most consistent credit strategies fund June-2010 – June 2015 Preqin

2012 Best Fixed Income Fund Offshore World Finance Hedge Fund Awards

2011 Best Fixed Income Fund Offshore World Finance Hedge Fund Awards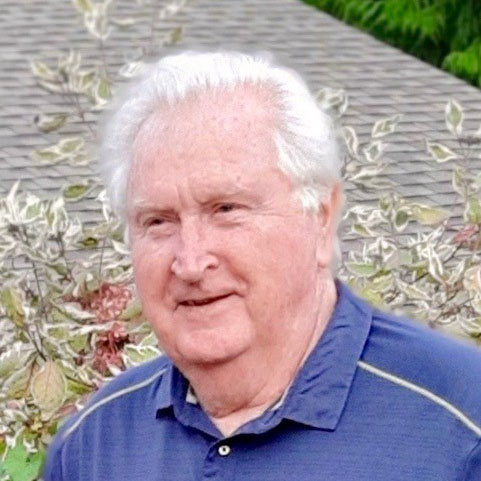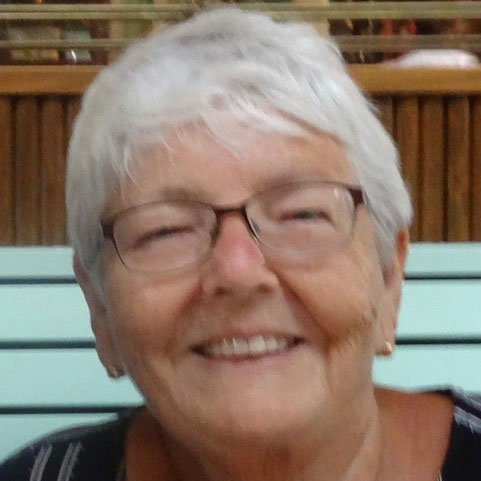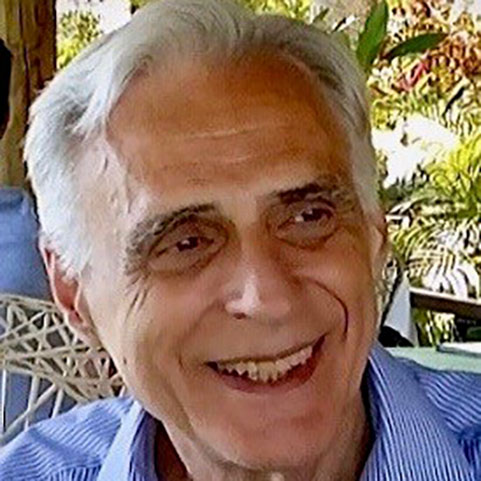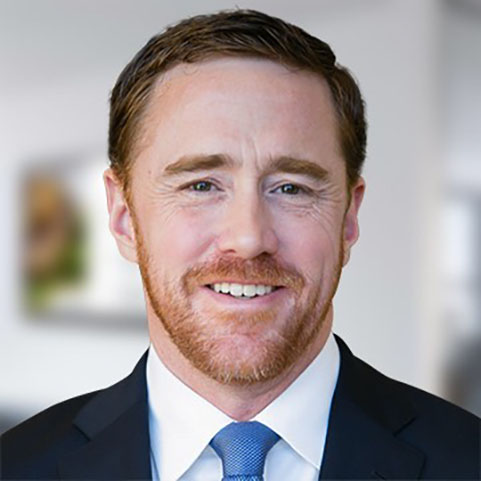 Client Testimonials
FTM is one of the most consistent and reliable funds in achieving an outperforming yield.
"FTM has filled a critical role in my client's portfolios over the past several years. With bond yields still too low to warrant serious investment, I'm constantly on the lookout for investments that offer the same stability as a traditional bond portfolio but with an attractive return. FTM has exceeded all of my expectations, offering bond-like stability with returns that are competitive with an aggressive stock portfolio. I highly recommend FTM for investors looking to reduce portfolio volatility without sacrificing returns."
I was introduced to FTM by my Investment Advisor, about 3 years ago. My wife and I were looking for investments that were NOT correlated to the US stock market but had a reasonable risk/return profile to grow at a "non-greedy" 8% or so in our ZIRP environment. My advisor and I did due diligence and believed this investment made sense and was "safe". FTM has proven to be an excellent solution for a part of our investment portfolio. I understand from our advisor that he has had investors also withdraw some of their investments and it was easy to access their investments. Endre has offered up other references who have had needs to access their funds though I understand there is a low investor turnover.

The FTM marketing material is accurate relative to consistent positive performance creating an outstanding consistent, lower risk, compounding investment. FTM has added a "B" and a "C" fund option since we first invested. We found these new funds made a lot of sense due to the added return with essentially no additional risk. The new funds look to be a real win-win between FTM and the investors as FTM leverages their deep experience in medical receivables. FTM provides weekly and monthly emails on returns that are easy to understand. They have recently added an investor portal that gives even more visibility to one's investment portfolio with FTM.

Endre has been accessible to questions and responds immediately. Because he commutes between Europe and the S Pacific he has relevant views on what is going on world-wide.